Galaxy S6 is the first and only one to offer a Live Tracking and Spying feature that allows you to remotely activate the Samsung Galaxy S6 being tracked. Why settle for useless stats and guesses when you can just turn the phone on whenever you want in total secrecy and truly get the answers you want and deserve.
How to spy on a Samsung Galaxy S6
That means you can "turn on" the Galaxy S6 any time you want and listen LIVE to the immediate surroundings, live conversations, etc.! A friend told me about your Android spy software and how it helped her keep track of her daughter so I decided to install on my chid's smartphone phone. I thought it was a little suspicious when my child's joined a "study group" but didn't need to bring any books or school supplies.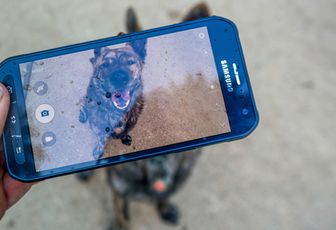 The office recently rolled out new Galaxy S6 for all the employees that were bound to travel more because of work. The phones were meant to help employees stay connected for work but pretty soon we realized that they were being used for everything except work. Galaxy S6 Spy App helped us keep a tighter grip on things.
Protect Your Business!
free spyware for nokia 5.
Spy and tracking App for Samsung Galaxy S8,S7, S6, Nexus etc.
Samsung Galaxy S6 (Edge).
Spy software for galaxy s6 - Spy mobile iphone.
Now it's easier to sort out who works hard and deserves their bonus and who's just looking busy and doing nothing. This is an important tool for our management team. I personally want to publicly appreciate the effort of cyber freak for helping me hack my partner's phone without access to the phone and my partner did not figure or suspect anything,I want to recommend him for you all, he is fast and highly reliable he can also hack into any database, delete record, improve credit score, spy on WhatsApp, text, phone, emails, as long as it's hack Tell him I referred you Share this post.
All parcels must be signed for and can't be left at a property without a signature.
Mobile spy for samsung galaxy s6
The Samsung Galaxy S6 Edge is still a most desirable handset and this is why we have retained this Smartphone as our top-of-the-range spy phone offerings. Not only is the phone handset desirable, but the spy phone software itself is, without question, the most advanced available. All of the phones standard functionality is retained and unaffected by the spy software that runs in complete secret in the background on the phone feeding a comprehensive array of information and data out to a secure web-based monitoring platform.
This spy phone is the perfect solution for keeping an eye your children for their own protection and also by giving you reassurance that they are safe.
How to spy on a Samsung Galaxy S6
As an employer, it is also suited to keeping tabs on employees who you suspect use their company phone for illegal activity. The Galaxy S6 Edge spy phone is a high quality grade A reconditioned handset supplied without a SIM card and is unlocked to all phone networks and although the person who is given the phone will have to set up the standard phone functionality to there preferred settings, this is no different to any standard phone of its type. At the time of purchase the customer will be required to supply an email address.
This information is used to configure the software on the spy phone prior to despatch to the customer. The S6 Edge Galaxy Ultra has the most comprehensive range of spy phone features available. Most information automatically reports back to and is updated on the web-panel to which the customer will have their own specific login: Get recorded phone calls made or received using the spy phone, get copies of SMS messages including text content , log all touch-screen keyboard input, Internet browsing history native phone browser , Pictures Captures, screenshots, IM pictures , get GPS locations of where the phone is every 20 minutes, see a list of application on the phone, view contacts as they are updated.
The web panel also shows the device status, showing the state of the WiFi, mobile data connection, bluetooth and battery charge.
How to spy on my wife's Galaxy S6 without her knowing?
The very same remote control commands cannot only be controlled by the web-panel, but also by sending specially coded text messages. The SMS commands do require an actual text message to be sent to the Samsung Spy Phone, although a series of spaces in the message instruct the spy software to control the requested feature. This information is fed through to the Web panel in real-time.
On top of this Gmail, Outlook and Yahoo emails can also be captured. This will only work for the main account for each type, also the actual email itself will only be available and no attachments will be captured. Although the spy phone may not always have Internet coverage that will not mean that the software cannot still monitor the phone activity. The software will still intelligently harvest the information and store it discreetly on the phones internal storage and then upload this data at a later time when the phone again has a connection.
After the captured information has been shared onto the panel it will be automatically erased from the phone memory. The spy software application is totally hidden. It does not appear as an icon on the phone screen, in the systems apps or as a running app, so it really is invisible.
In addition to its invisibility, it is almost impossible to wipe the software from the phone even if the phone user undertakes a security wipe! Until superceded recently this product combined one of the very best phone handsets coupled with the most feature-rich functionality available.
This really can be considered to be a very high grade Spy Phone. Once the phone has been ordered in a specific colour then this cannot be subsequently altered by the customer. Due to Samsung stopping production of the S6 range we can only offer the phone in near mint grade A condition. No, the Samsung Galaxy spy phone itself is the one that is being monitored and feeds its activity information out discreetly.
No, the software is completely hidden away. It cannot even be viewed in running apps or as operating system apps.
Best SPY phone application that you need
Does the phone give any indication to the user that there is spy software on it? The software is designed to run discreetly in the background. There are no indications whatsoever to the phone user. No-one will ever know. Information is sent to a Web panel specifically designed to monitor and catalogue the information sent through. A secure login is set up to access the information and control the spy phone.